Content Warning: reference to suicide
---
By Freya Lyon
I was born in London to two mums who used an anonymous sperm donor to conceive me. I was raised knowing my conception story, as it was talked about casually, and all my questions were answered to their best ability as I grew up. At 18, I signed up with the Donor Sibling Registry in the hopes of finding the 13 half siblings I knew my sister and I had, but no one else had signed up much to my disappointment.

My biological mum sadly took her own life when I was 21, and her mum (my grandma) died a few months after. I'm very close to my non biological mum, but I felt like I had lost a huge part of my genetic makeup. A few months later I was connected to my first two half siblings, who happened to live very near me after I had moved 300 miles away from home to live with my wife. We started navigating our relationships and getting to know each other with all the adult baggage we brought.

A few years later, my wife and I started our own family using an open-ID donor through a clinic, and in 2020 our first daughter was born. During the pregnancy I grew curious about my own background and did an at-home commercial DNA kit. The results linked me to a second cousin, who directed me to GEDmatch which I had never heard of. Through a connection there, a woman said she had a hunch who my own biological father was, but I was dubious—she lived in America, and I thought it unlikely! So I forgot all about it and focused on my pregnancy.

Three weeks after I gave birth, the American woman emailed me in the middle of the night with a name. Her hunch had been right, and her nephew was my biological father. I emailed him saying I understood if he had no interest in talking, as he had expected lifelong anonymity. Thankfully he didn't want that, and we have had a lovely relationship ever since.

Since then my sister and I have connected to three more half siblings, and we are trying to arrange a group meet. Separately we have attended half siblings' weddings, and two of them and our donor all came to my daughter's second birthday party. We have since welcomed a second daughter from the same donor as our first, and we talk to our daughters about their conception regularly using books and discussing my own family history too.
We are a higgledy-piggledy family made up of love and DNA, and we love it!
---
About the author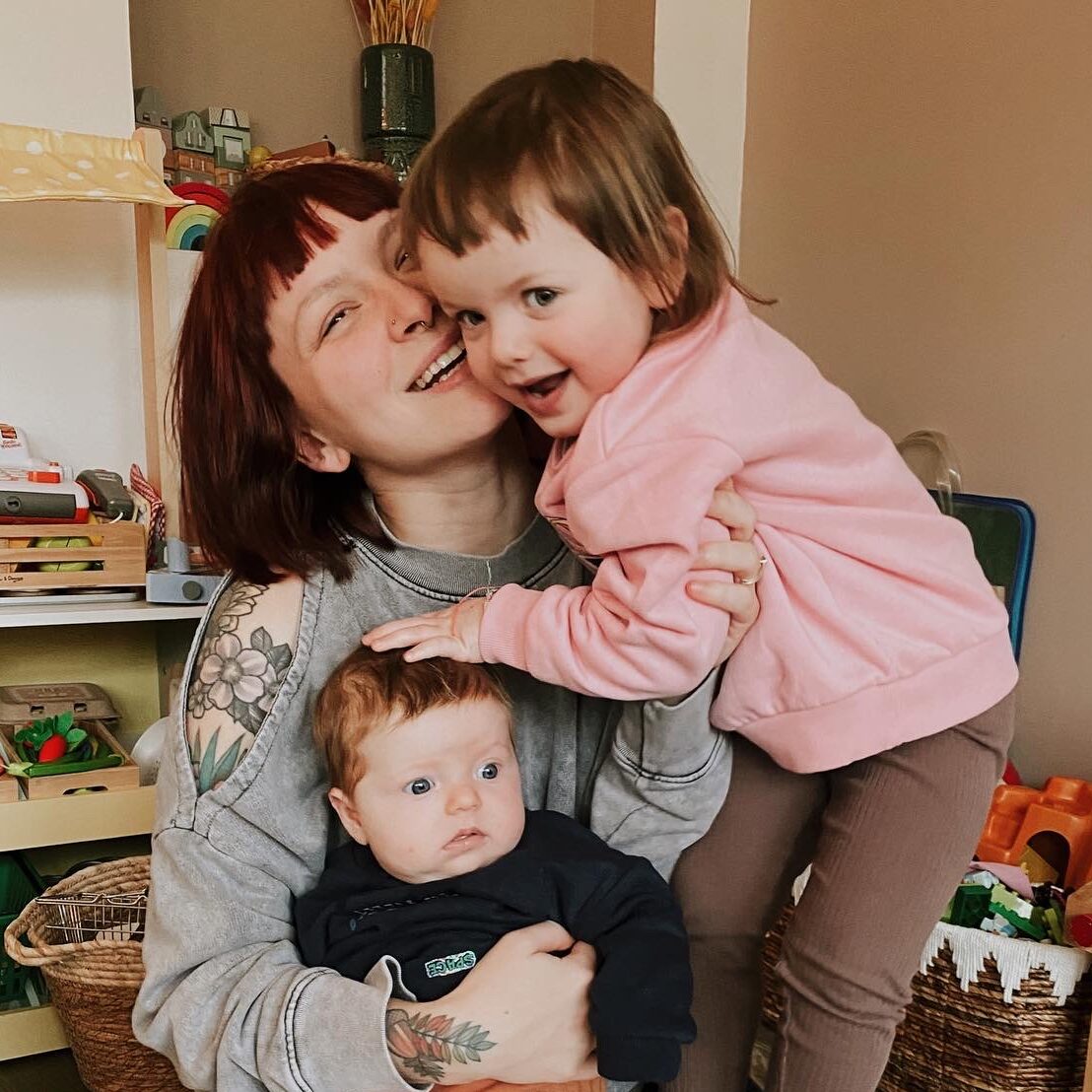 Freya (pictured with her daughters) lives in the north of England with her wife and two daughters. She is queer, drinks too much tea, and works for the probation service. She posts about donor conception as @unicorndcp on Instagram.
This post was contributed by a guest author as part of U.S. Donor Conceived Council's mission to educate on the lived experiences of donor conceived people. Guest posts do not necessarily reflect the views or opinions of USDCC.
Top Image by Allison Saeng via Unsplash