U.S. Donor Conceived Council advocates for legislation that addresses the spectrum of lifelong issues donor conceived people face. We support reforms to the fertility industry and greater regulation to protect the interests of donor conceived people and their families.
---
Colorado is the only state to enact comprehensive regulation of the third-party gamete donation industry. Other states have laws that require gamete banks to register and/or obtain a license to operate within the state. The following states have pending legislation and have already enacted laws.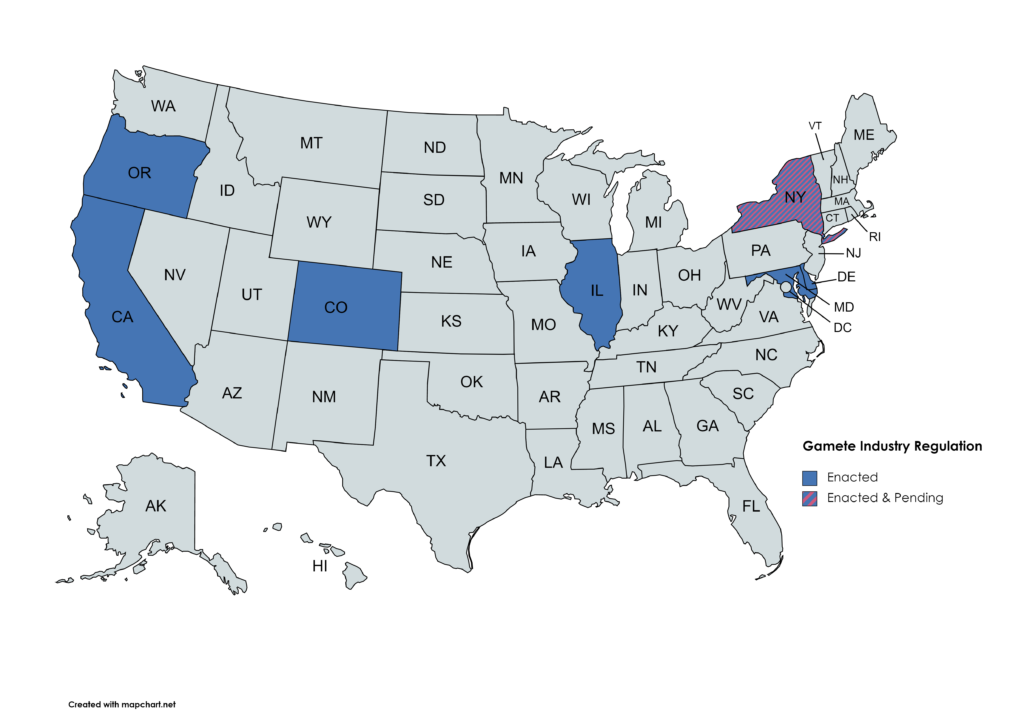 ---
The following states have enacted or are considering legislation to address medical professionals who use reproductive materials from themselves or a donor without the patient's consent to use of those materials and/or who provide false information to patients about donors.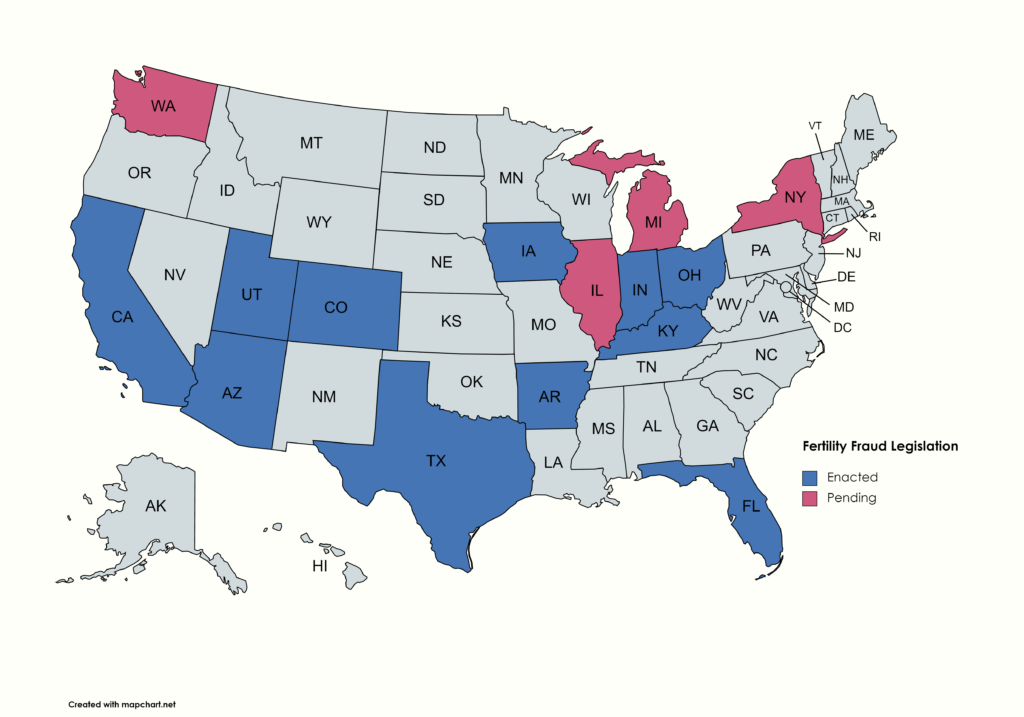 ---
UNIFORM PARENTAGE ACT
The following states have or are currently considering enacting the Uniform Parentage Act (UPA). The 2017 UPA provides legal protections for diverse family structures by establishing parent-child relationships. The Uniform Law Commission provides tracking for UPA legislation currently under consideration.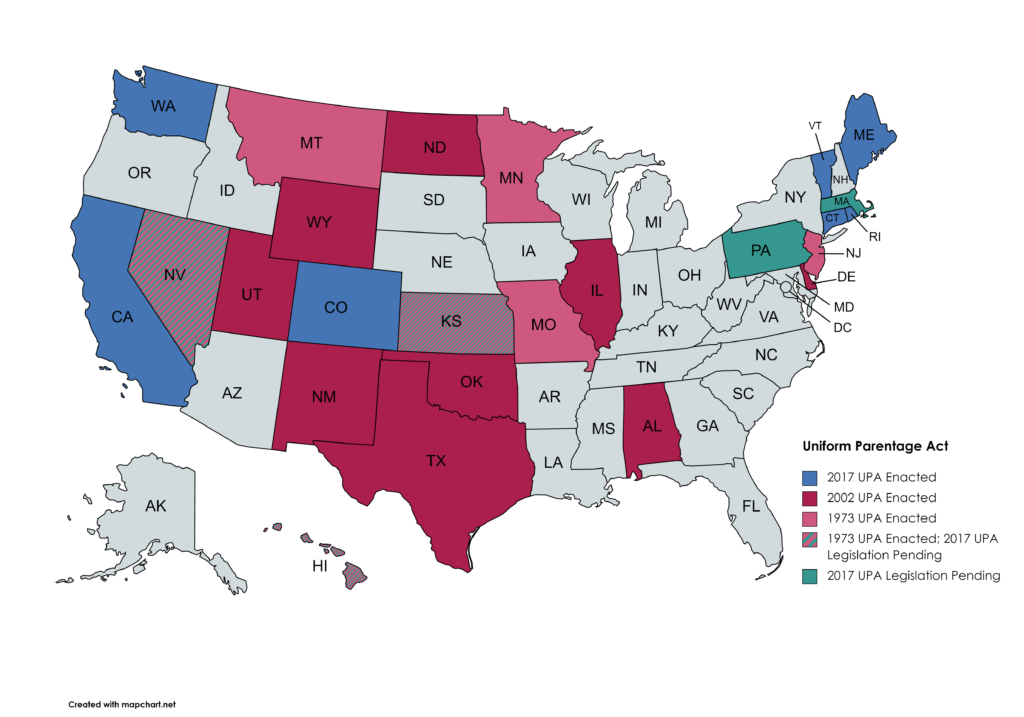 ---
The pending and enacted legislation listed on this page are provided for informational purposes only. Unless otherwise indicated, inclusion does not denote that the legislation is sponsored, supported, or led by USDCC.
Top Image by Morgan Lane via Unsplash