U.S. Donor Conceived Council team members recently attended Pride events to show solidarity with and support of the LGBTQ community.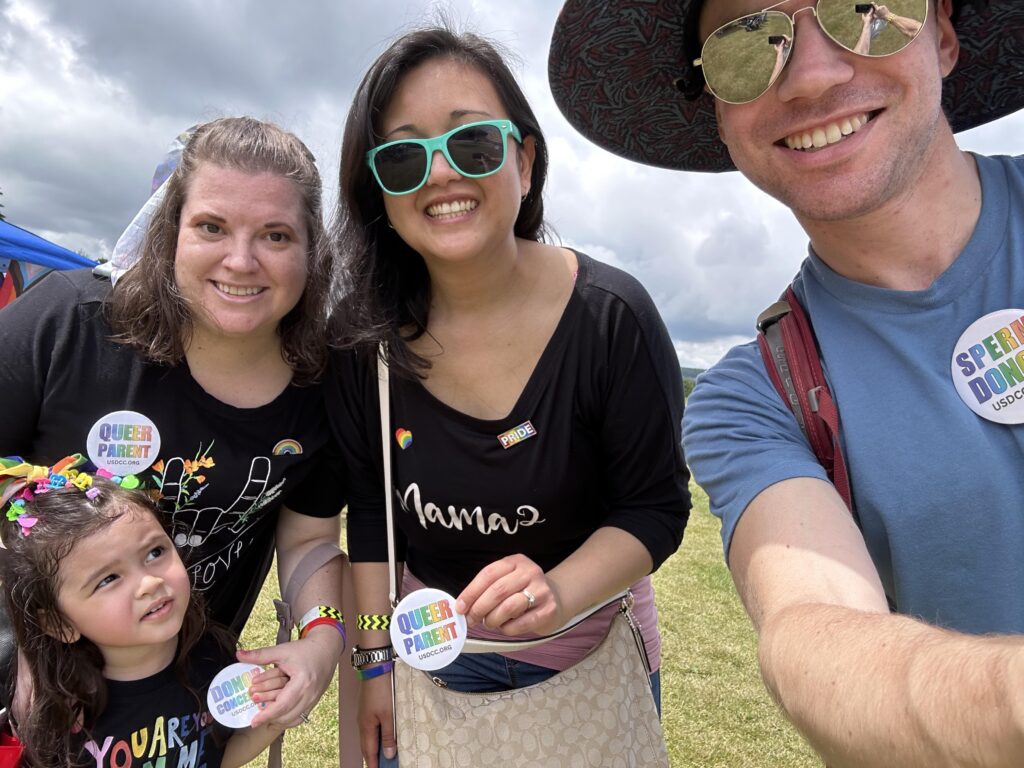 Dylan S., USDCC's director of sperm donor resources and content, attended a family Pride event in Toronto with with two recipient parents to whom he donated sperm, and their three children.
"What struck me was just how many families with donor conceived children were there," Dylan said of the event. "The queer community was the first community to normalize donor conception. It was refreshing not to have to defend or explain my status as a sperm donor."
Dylan wore a USDCC button to the event which identified him as a sperm donor and received only "friendly smiles."
"I wish society emulated the queer community by more readily accepting diverse family structures," Dylan said.
In New York City, Melissa Bornico, USDCC vice president of development, joined other donor conceived people to attend the city's Pride celebration.
Melissa described the event as a privilege to attend while "standing in reverence to the original Stonewall protestors who made it possible, and in solidarity with queer DCP, queer parents of DCP, and the LGBTQ community at large—especially at a time of heightened attacks on that very community's right to exist. Everyone deserves to live freely as their authentic self."
June might be over, but Pride never ends.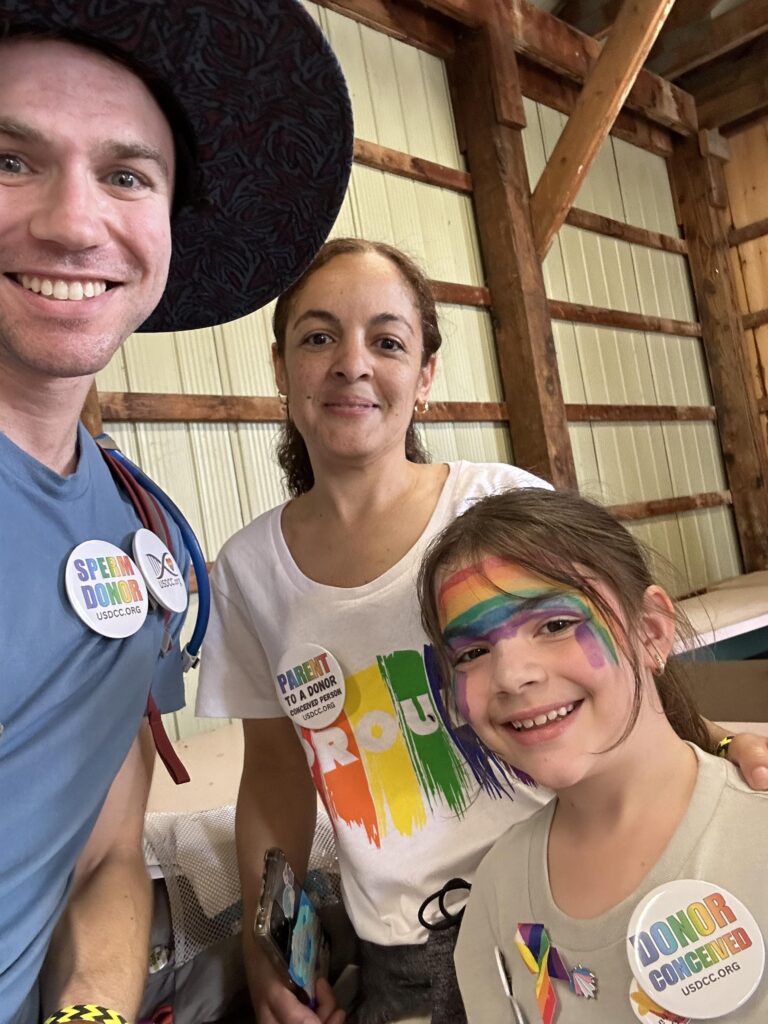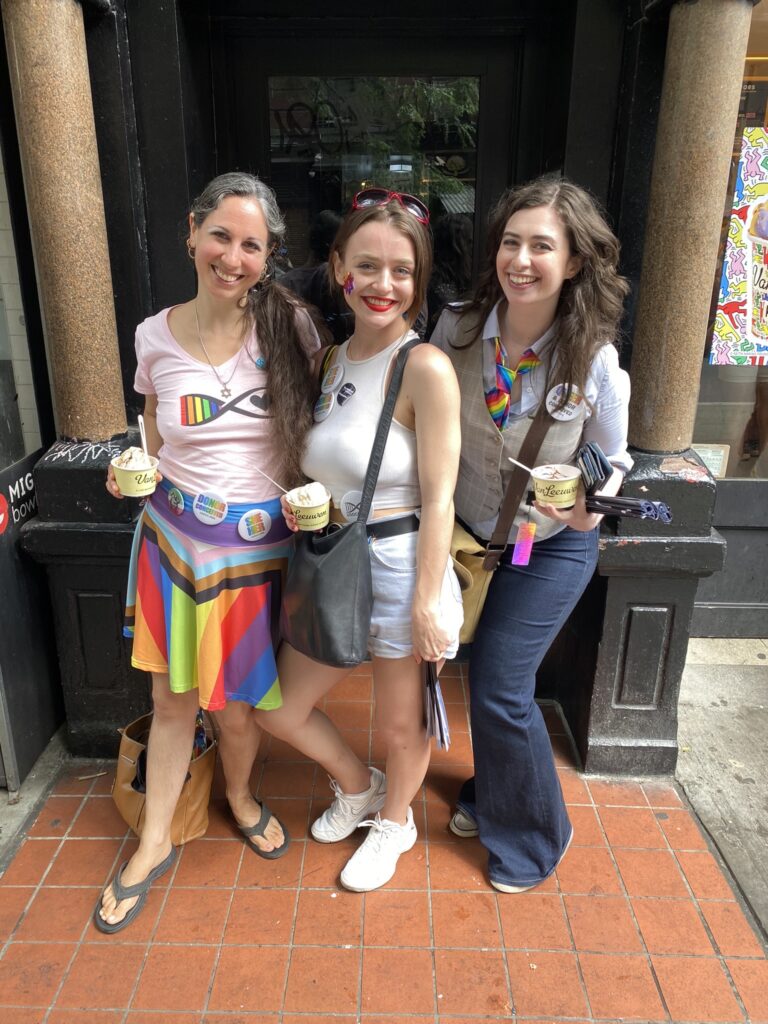 Top Image by Toni Reed via Unsplash